I'd been meaning to buy a new point-and-shoot camera for the longest time. Nothing against my 4-year-old Canon 400D DSLR – it's a great camera that's gifted me with some of my favorite photos – but there are times when I need/want a camera that fits into my pocket. Then there's the fact that I want to be able to bring a camera underwater and an underwater housing and strobes for a DSLR will set me back P500k. I finally bit the bullet last February and bought a Canon S95 camera and an Ikelite underwater housing and haven't regretted it since.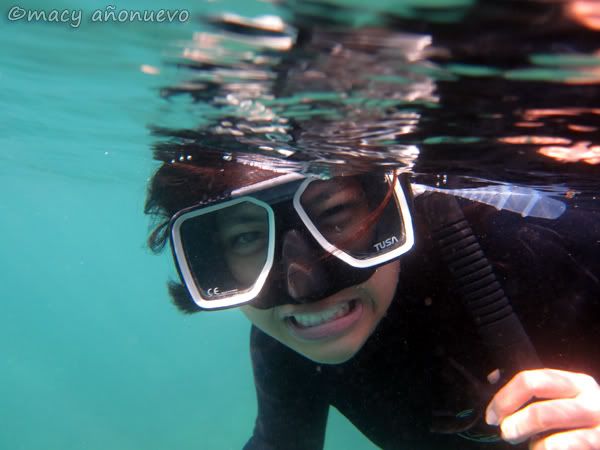 The camera:
My favorite feature of the S95 is the click ring. It just makes controlling things like the zoom and aperture (and other options, depending on your settings) more instinctive. The thumb wheel is also pretty sweet, but I find it too loose and easy to nudge. In my experience, the S95's kryptonite is taking photos in low light. There's a "low light" setting but the pictures come out very grainy.
The housing:
I chose to get an Ikelite housing over the much cheaper Canon-brand housing (the Ikelite is about 3x the price of the Canon) because the Ikelite supports externally mounted lenses, which I need to use for my thesis. Using the camera while it was inside the housing took some getting used to because the thumb wheel wasn't accessible. I found the zoom switch by the shutter almost impossible to use – the switch itself is very sensitive and mechanism to operate it nudges the switch left and right. More often than not, I'd find that camera won't shoot because the zoom mechanism was stuck in the max or minimum zoom. All in all though, it's a great housing that will hopefully last a long time. Here's to saving up enough cash for a macro lens!