My first time in China! Yahoo! Well technically, I'm here for school, not fun, as I'm attending the 2nd IOC/WESTPAC Training Course: Water Quality and Impact on Coral Reefs here in the Tropical Marine Biology Research Station of the Chinese Academy of Sciences in Sanya, Hainan. One of my professors in MSI is part of the organizing committee and he encouraged me to apply to attend the conference. I was lucky enough to get accepted and have the organizers pay for my airfare, board, and lodgings for the conference. In exchange, I'll have to prepare a poster and give a  5-10 minute presentation on my master's thesis that will be scrutinized by coral reef experts from all over Asia (China, Thailand, Malaysia, Singapore, Korea, and Vietnam). Gulp.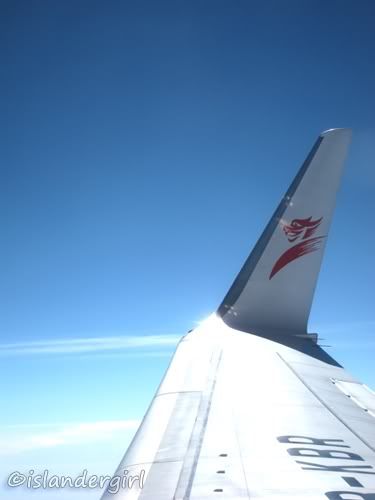 Our group (Sir Ando, Zoan [Sir Ando's RA], and myself) flew in to Sanya via Hong Kong on Hong Kong Airlines. Note: Hong Kong Airlines is very stingy with their food. For breakfast (Manila to Hong Kong), all they served was a pandesal with corned beef filling. As I'd requested for a no-lactose meal when I booked my ticket, I got a fruit platter. The fruit was good but definitely not enough. For lunch (Hong Kong to Sanya), all they served was a small chicken and cheese sandwich. My no-lactose meal was a single vegetable sandwich that was cut into thirds and stacked together to make the whole thing look bigger.
The last time I was in Hong Kong International Airport was way back in high school. At present, it's now my second favorite airport right after Changi. LOL. I definitely appreciated the spacious interior and the free Wifi access. Answered a few emails via BB just before boarding.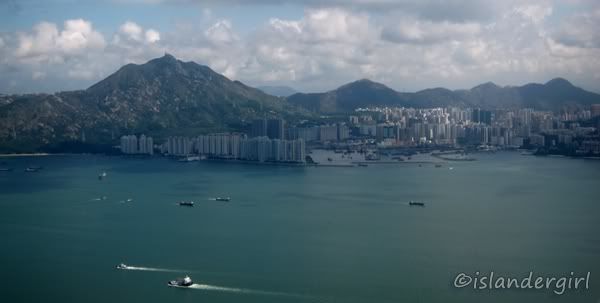 A word of warning to fellow travelers: if you don't want the Chinese authorities to break into your bag, remove everything that even remotely looks like it could be drugs. When she started unpacking her bag, Zoan found a note saying "Inspected by 1567" and the silica gel packs inside her bag were nowhere to be found.
Sanya is part of Hainan Province and is the southernmost city in China. I definitely felt the "southernmost" weather – it's freaking hot! Gawd it feels just like Manila except with more Chinese people. Tourism is booming, as evidenced by the multitude of hotels under construction. Unfortunately, coastal construction increased the sediment input into Sanya's waters, resulting in decreasing coral cover. Domestic waste and industrial waste have also increased in conjunction with the increasing numbers of people in the city. These reasons made Sanya a good place to hold the conference – the conference-goers get to see the results of uncontrolled tourism and development up close and personal.
We got a late lunch at 2:30pm then had the real dinner with the rest of the participants at 7pm.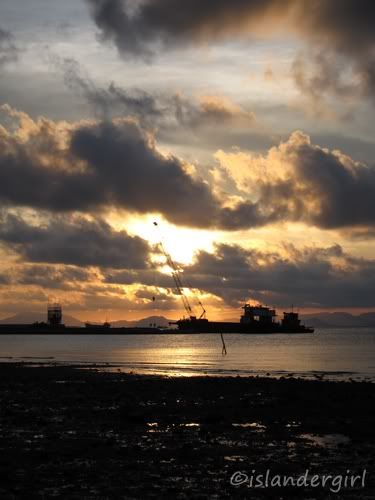 Next day's agenda: lectures, lectures, and more lectures!