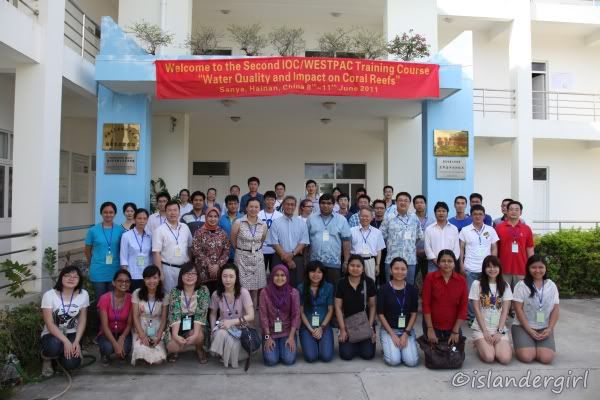 Day 2 saw the formal opening of the workshop. We got talks from Dr. Thamasak Yeemin (Thailand), Dr. Fernando Siringan (Philippines), Dr. Gi Hoon Hong (Korea), Dr. Hui Huang (China), and Dr. Gangjian Wei (China). It was both thrilling and intimidating to be in the same room as these experts. Needless to say, my hand ached after taking several pages of notes throughout the day. That was the only time I envied Zoan with her iPad.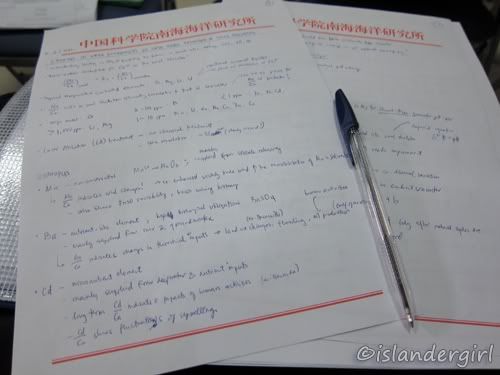 Drank several cups of coffee in order to keep awake. No offense to the professors, but my day doesn't start until I've had my coffee. As it turns out, coffee is a specialty product of Hainan province. The instant 3-in-1 coffee they served is sold as a souvenir of Hainan, on the same level as the butterscotch from Iloilo and pastel from Davao are. The coffee was really good –  though on the strong side – so it took some getting used to. The Chinese also have an interesting way of using paper cups for hot beverages. Instead of just making the cups thicker, using a paper sleeve, or adding ribbing to the cup, they come up with this:
We ended the lectures at around 5pm then had dinner in the marine station's cafeteria with the Muslim participants. The regular dinner (Chinese food) was served in the restaurant of the hostel where the other participants were staying but we were too lazy for the 15-20 minute walk involved. Besides, the Muslim food was really good so we didn't feel like we were missing anything.
On to Day 3: field work! 😀