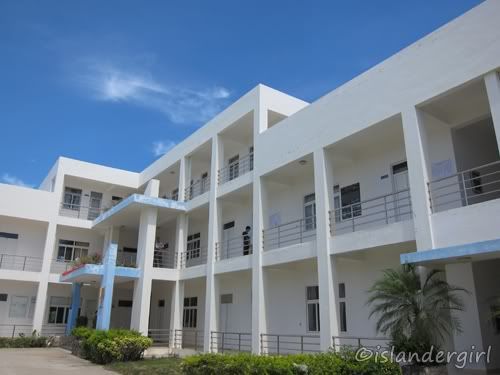 Day 3 saw us doing field work in Sanya Bay. We split up into three groups: Group 1 on the boat to collect water samples from various parts of the bay, Group 2 to dive and collect the sediment traps set in front of the marine station, and Group 3 to snorkel and get a general picture of the area. We ended up in Group 3 because Zoan and I wanted to use the snorkeling gear we brought all the way from Manila.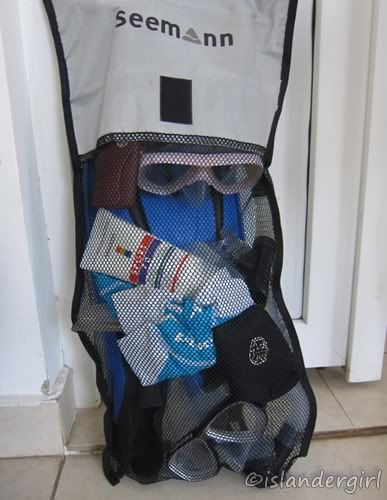 We walked about 150 m to where the station's gate opened directly to the water. The sun was so hot that my face burned despite the SPF 70 sunblock. Prof. Jiang was kind enough to lend me his hat though.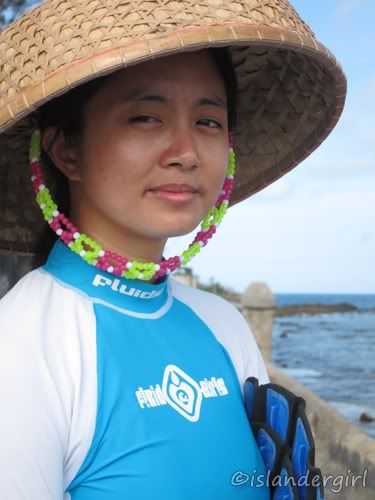 The corals of Sanya Bay are in bad shape because of the increased sedimentation from the continuous coastal development for tourism. Sigh. It was very depressing, especially since the development isn't going to stop anytime soon. The marine sanctuary in front of the station is next to the marina being built for the Volvo Ocean Race 2011-2012. Imagine the corals' status once construction is finally completed and you have yachts from all over coming in and out of the marina.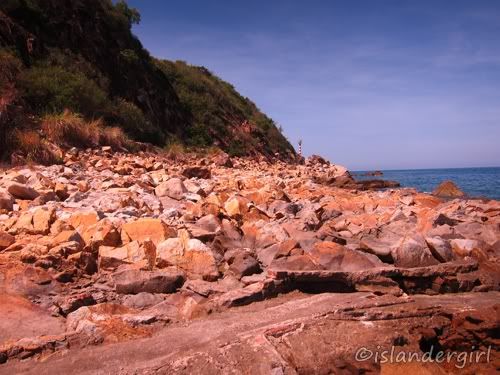 After the snorkeling tour and lunch again with the Muslim delegates (hey, their food is really good!), the Xiubao Li (Prof. Huang's PhD student) and the other Chinese scientists conducted short demonstrations on how they process their samples in the station.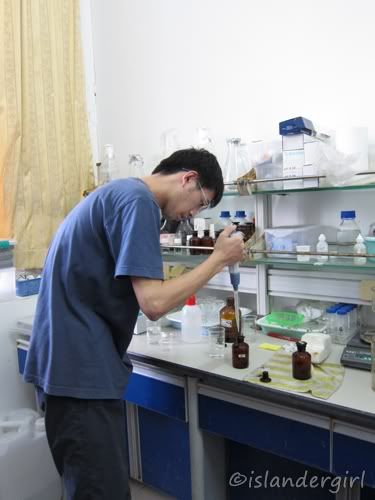 All the fancy equipment stunned Zoan and I 😐 For the Winkler method, they had a fancy piece of equipment with an auto-dispenser for the titrant and a mixer for the water sample. Back at home, we do the titration using a manual burette and by manually swirling the flask.
We ended the day relatively early. Got to leave our stuff in the dormitory before meeting up with everyone else for the 30-minute bus ride into the city proper for dinner. Had dinner in a Chinese restaurant that catered to Muslims. It was my first time to rinse my eating utensils and plates with tea prior to eating.
Next day: the students present their research! OH NOE!