Well technically, we didn't have a "Day 1" since we landed in Singapore at 1am on May 21 as were were on the last Cebu Pacific flight out from Manila. My mother thought that my brother Robbie would choose to work on Friday and only take the next Monday off so she booked the two of us for the 9pm flight. I got roped into taking the late flight so that my brother wouldn't be alone. Had dinner in the Japanese place inside NAIA Terminal 3 (the food was so-so) before flying out. Reminder: just because you checked in online and don't have baggage to check doesn't mean that you don't need to show yourself at the check-in counters.
I landed at 1am and experienced the Singapore Budget Terminal for the first time (my last two visits to Singapore involved Singapore Airlines so I passed through Changi Airport). Of course the Budget Terminal isn't as awesome as Changi Airport (how do you compete with free WiFi, computer terminals, and city tours, floors of duty free shops and restaurants, lots of comfortable chairs, and a giant slide?) but it certainly wasn't shabby. In fact, the Budget Terminal reminded me of NAIA Terminal 1 but better: better lit, better food, and better airconditioning.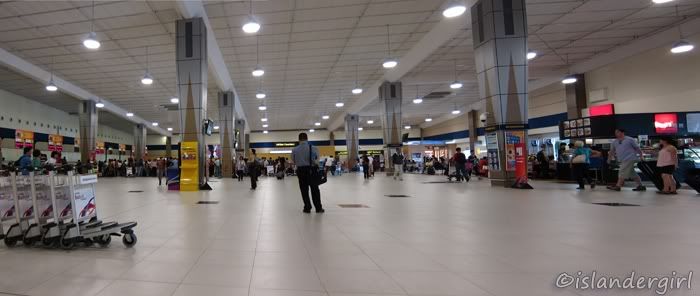 It's very disheartening to know that the Philippines' main international terminal is equivalent to the budget terminal of our neighbor.
We arrived at the Ibis Hotel on Bencoolen by 1:30am. Robbie was ecstatic when he found complimentary WiFi in the room. As my brother wasn't going to let me use his precious MacBook, I was ecstatic to see free Internet terminals in the lobby. The room was just right for the two of us, though I wished for a little more space between the foot of the bed and the wall with the TV. The amenities were scarce – only shower cap, soap, shampoo/body wash, towels, coffee and tea service, and in-room safe – but the room was only US$125/night (no breakfast) via Agoda so I can't complain. The hotel has a great location. It's very hear a Hindu temple, a Buddhist temple, and Chinese traditional medicine stores if you want to soak up some culture. The Bugis MRT station is about three blocks away. Bugis Market, Singapore's answer to our Divisoria, is only two blocks away. We zonked out after washing up but were rudely awakened at 7am by a too-loud telephone to go to Universal Studios.