(This blog entry was previously titled "Monopoly, Movies, and Music" but I decided to chop up the long entry into two shorter ones.)
This past Saturday was practically perfect: a fun afternoon playing card games with geeky friends and a comics run, followed by an entertaining movie and a loud concert.
My friend Nick invited a bunch of us to go to the Monopoly Deal tournament organized by MaDaMi Events and Creative Services and co-sponsored by Bo's Coffee scheduled for July 23 in Robinsons Galleria. He, Beej, Jay-R, Mark, and Carlo went to Megamall leg last July 16 and had a blast. I already knew how the game worked courtesy of the deck my sister got for her birthday so I didn't hesitate in accepting the invite.
Backgrounder on the game: You know how Monopoly works, right? To streamline the boardgame into a card game, the new objective is to complete three property sets (the properties with the same colors). The standard properties and their colors are still in effect (i.e. dark blue Boardwalk and Park Place are one property set, the four Railroads are another set, etc.) and you collect rent by playing a Rent card. There are special Action cards unique to this version of Monopoly that will make your life more difficult: i.e. Deal Breaker lets you steal a complete set from another player, Sly Deal lets you steal a property from another player, while Forced Deal lets you swap properties with another player. The full instructions are found here.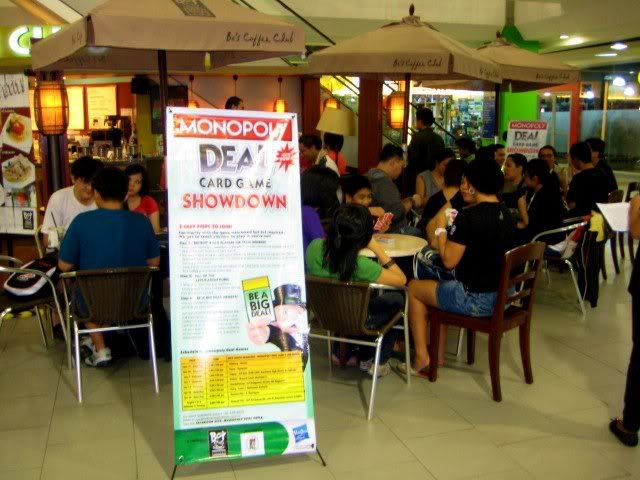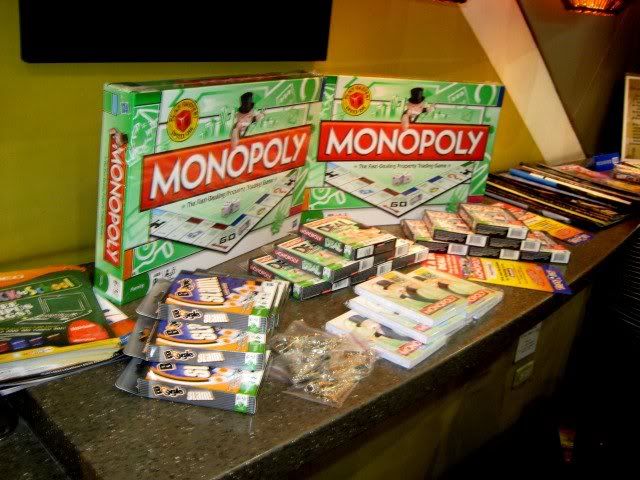 Continue reading "How I turned into a (Monopoly) millionaire"